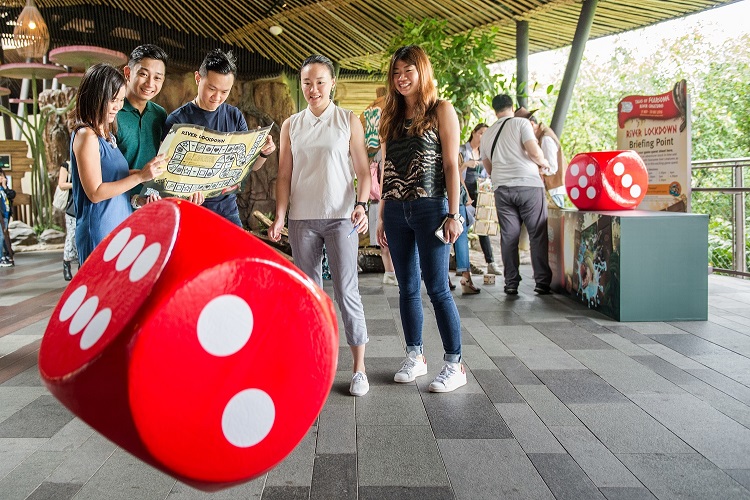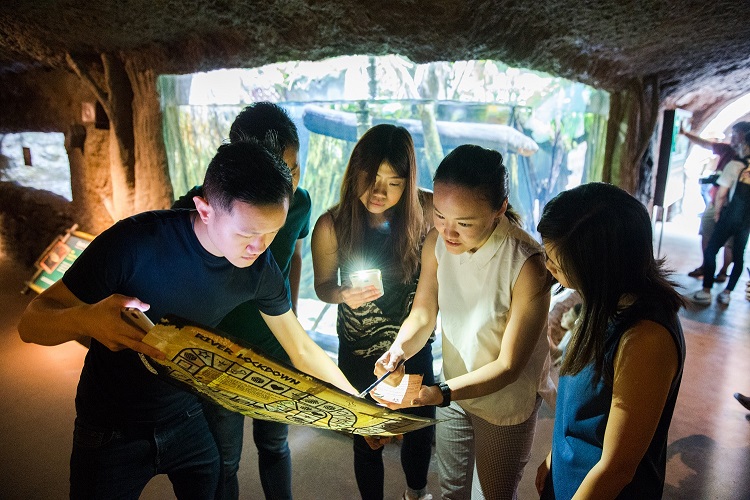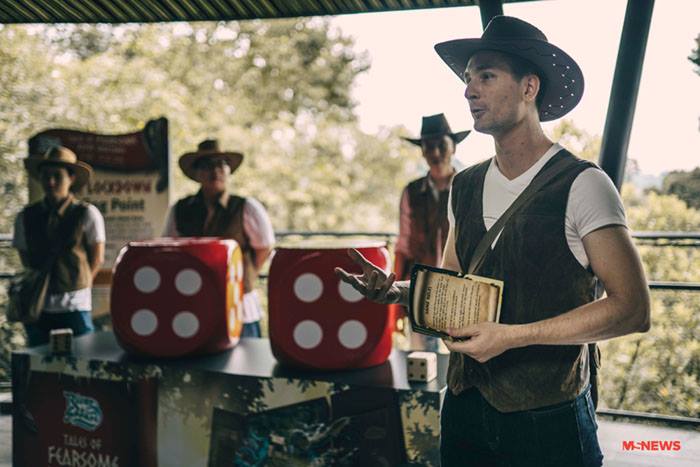 An ancient board game has been found buried in an excavation near River Safari. Strange things start to happen when you roll the dice as fearsome river creatures start appearing, transforming the River Safari into an exciting game quest. You discover an adventurer who has been trapped in the board game since he rolled the dice 20 years ago, and you now have 2 hours to complete the board game or you will be trapped as well, waiting for the next adventurer to rescue you!
Partnering River Safari, Lockdown and ThinkOut Events organized the "River Lockdown" event that is being held in November 2018. It is the first large scale escape game to be held inside a zoo, exploring wildlife and having serious fun!
Interested to learn about the animals in River Safari and have serious fun for your team building? Contact us now!
https://www.gameaxis.com/feature/in-photos-dragons-beasts-and-puzzles-at-the-singapore-zoo-and-river-safari/
https://www.straitstimes.com/lifestyle/close-encounters-of-the-wild-kind
https://mustsharenews.com/singapore-zoo-lockdown-ice-dragon/
#edutainment #animals #riversafari #wildlife #sheltered
Lockdown and ThinkOut Events is the leader in edutainment in Singapore. We have a track record of creating the greatest blockbuster games since 2014 that combine education and entertainment, which are suitable for corporate companies, government organisations and schools!