Thinkout Events
---
Starting out as a European Escape Game company called Think Your Way Out, it has now partnered Lockdown Escape to become the most exciting events company in Singapore. We are the leader in edutainment in Singapore, with over than 200,000 participants over the last 4 years enjoying our greatest blockbuster games that combine education and entertainment, suitable for corporate companies and government organisations and schools!
Do you want to organize the coolest event in Singapore?
Do you want to hold the a meaningful event that combines education and entertainment?
You are at the right place!
---
---
Popular Events
---
Thinkout Events hosts a variety of activities and can customize an event to meet your needs.
Journey to the End and Back
---
Our best seller at Haw Par Villa is back on 8 Jun 2019!
A school outing to Haw Par Villa ended prematurely as your friend suddenly fainted and the paramedics were unable to find out why. He is now heading to the hospital but it seems like he does not have much longer to live. A mysterious old lady nearby whispered to you that she can see the spiritual world and that he has been mistakenly taken by the Ox-Head and Horse-Face. It is now a race against time to bring him back, before he drinks the tea of amnesia and be sent for reincarnation…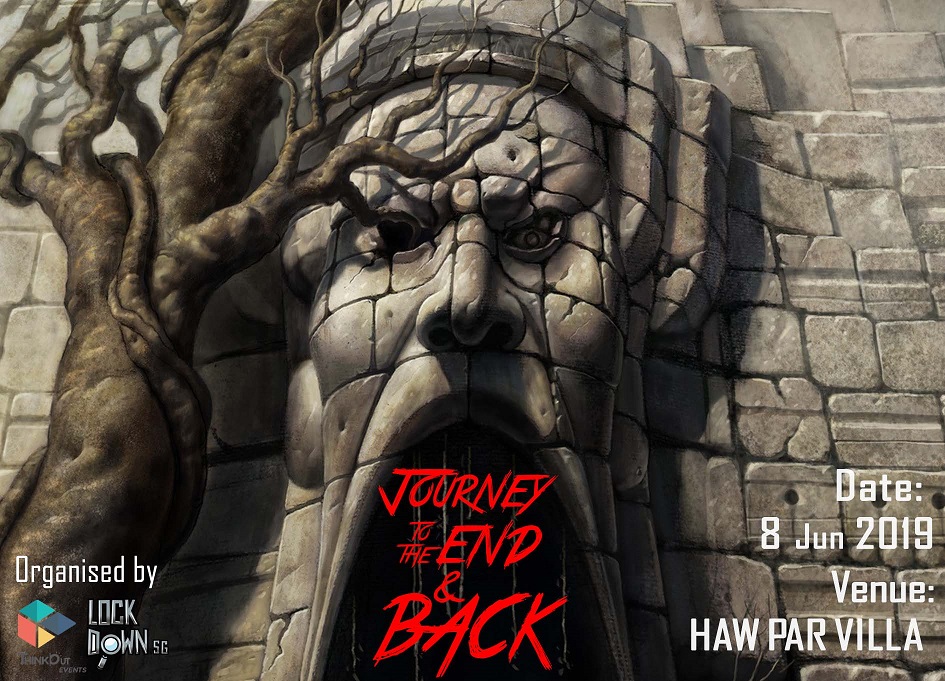 Our Clients
---
Many major corporations have trusted ThinkOut Events to be their event planner. Be part of the group that trusts ThinkOut Events and make your event a success!
Get In Touch
---
Contact us today at contact@thinkoutevents.com for a customized event of any type and proportion!
---
---