Thinkout Events
---
Starting out as a European Escape Game company called Think Your Way Out, it has now partnered Lockdown Escape to become the most exciting events company in Singapore. We are the leader in edutainment in Singapore, with over than 200,000 participants over the last 4 years enjoying our greatest blockbuster games that combine education and entertainment, suitable for corporate companies and government organisations and schools!
Do you want to organize the coolest event in Singapore?
Do you want to hold the a meaningful event that combines education and entertainment?
You are at the right place!
---
---
Popular Events
---
Thinkout Events hosts a variety of activities and can customize an event to meet your needs.
Code of Silence
---
February 1942. The commanders of Malaya Command are deep in discussions in Battlebox over the imminent fall of Singapore and they are running out of time. You have been tasked to activate a top secret protocol, which is to send a code word to the secret agents of Force 136 to escape before it is too late. The code word has been encrypted and the Japanese are approaching soon. The future of the resistance lies in your hands.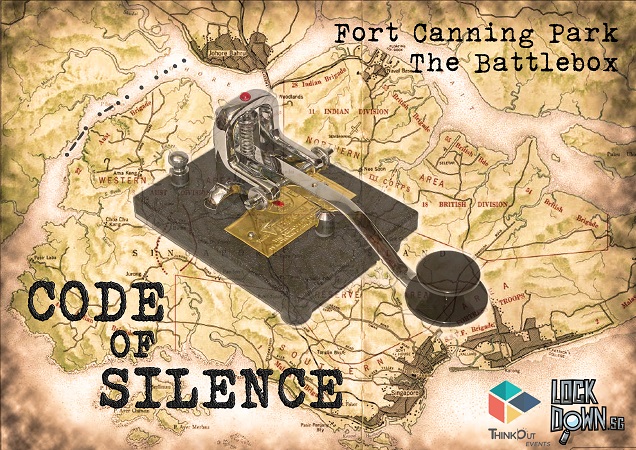 Our Clients
---
Many major corporations have trusted ThinkOut Events to be their event planner. Be part of the group that trusts ThinkOut Events and make your event a success!
Get In Touch
---
Contact us today at contact@thinkoutevents.com for a customized event of any type and proportion!
---
---