Thinkout Events
---
Starting out as a European Escape Game company called Think Your Way Out, it has now partnered Lockdown Escape to become the most exciting events company in Singapore. We are the leader in edutainment in Singapore, with over than 200,000 participants enjoying our greatest blockbuster games that combine education and entertainment, suitable for corporate companies and government organisations and schools!
Do you want to organize the coolest event in Singapore?
Do you want to hold the a meaningful event that combines education and entertainment?
You are at the right place!
---
---
Lost Treasure of Sarang Rimau
---
You have been ordered to evacuate with Arnold Watson and some fellow troops. As you were preparing to leave, you discovered an old package buried near a cannon. Written on it are clues to a pirates' treasure chest discovered by Private Joey when he first arrived in 1885. Can you find the treasure in time before the boat leaves you behind?
Gather your friends now to search for lost treasures, solve puzzles, all while playing a fun virtual escape room game in the comfort of your home!
Virtual Agents – Virtual Team Building
---
Joey Gonoki is a biotechnology scientist working on a vaccine for Covid-19. Our bureau has been receiving daily progress reports on his research, but all communications have ceased since a week ago.
An automated email from his server informed us that he suspects someone was after his research. With only a website link as the clue, we need all the help we can get to figure out the code to access his research, before they are auto-deleted from the server. Hurry!
This is an opportunity to meet your friends online and play a fun and exciting escape game together! Originally designed to allow the people in MNC companies and universities to bond together while separated geographically, you will now get an exclusive chance to experience this with your friends. Learn how to be comfortable using Zoom for video conferencing and a virtual whiteboard for brainstorming and collaboration, all while playing a fun game in the comfort of your home with your friends. The COVID19 pandemic may change the place we work and the way we collaborate forever. Do not wait to get a culture shock when it happens to you at work or in school. You can now get a feel of what can be achieved alone, and yet together with your friends.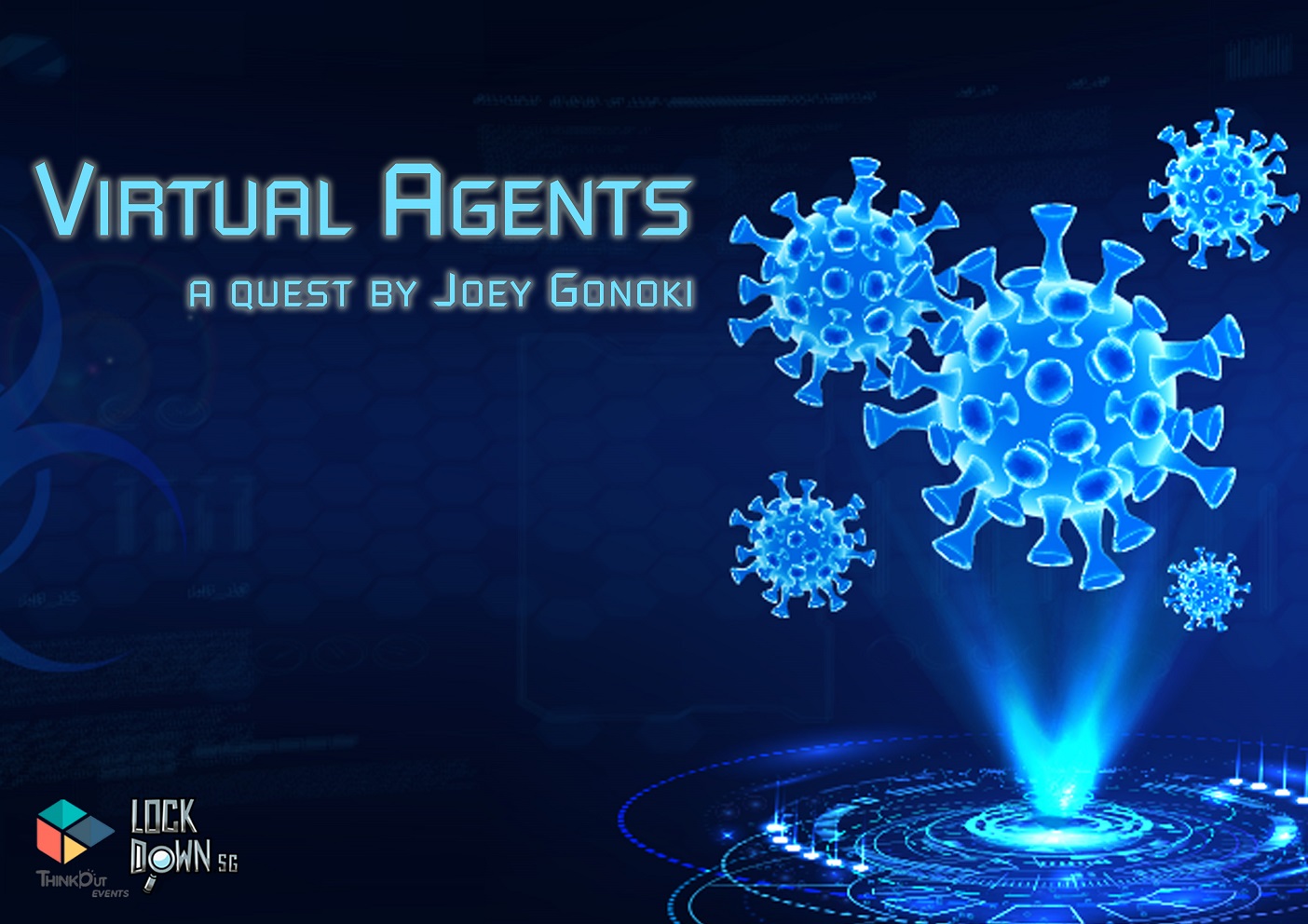 Popular Events
---
Thinkout Events hosts a variety of activities and can customize an event to meet your needs.
Our Clients
---
Many major corporations have trusted ThinkOut Events to be their event planner. Be part of the group that trusts ThinkOut Events and make your event a success!
Get In Touch
---
Contact us today at contact@thinkoutevents.com for a customized event of any type and proportion!
---
---