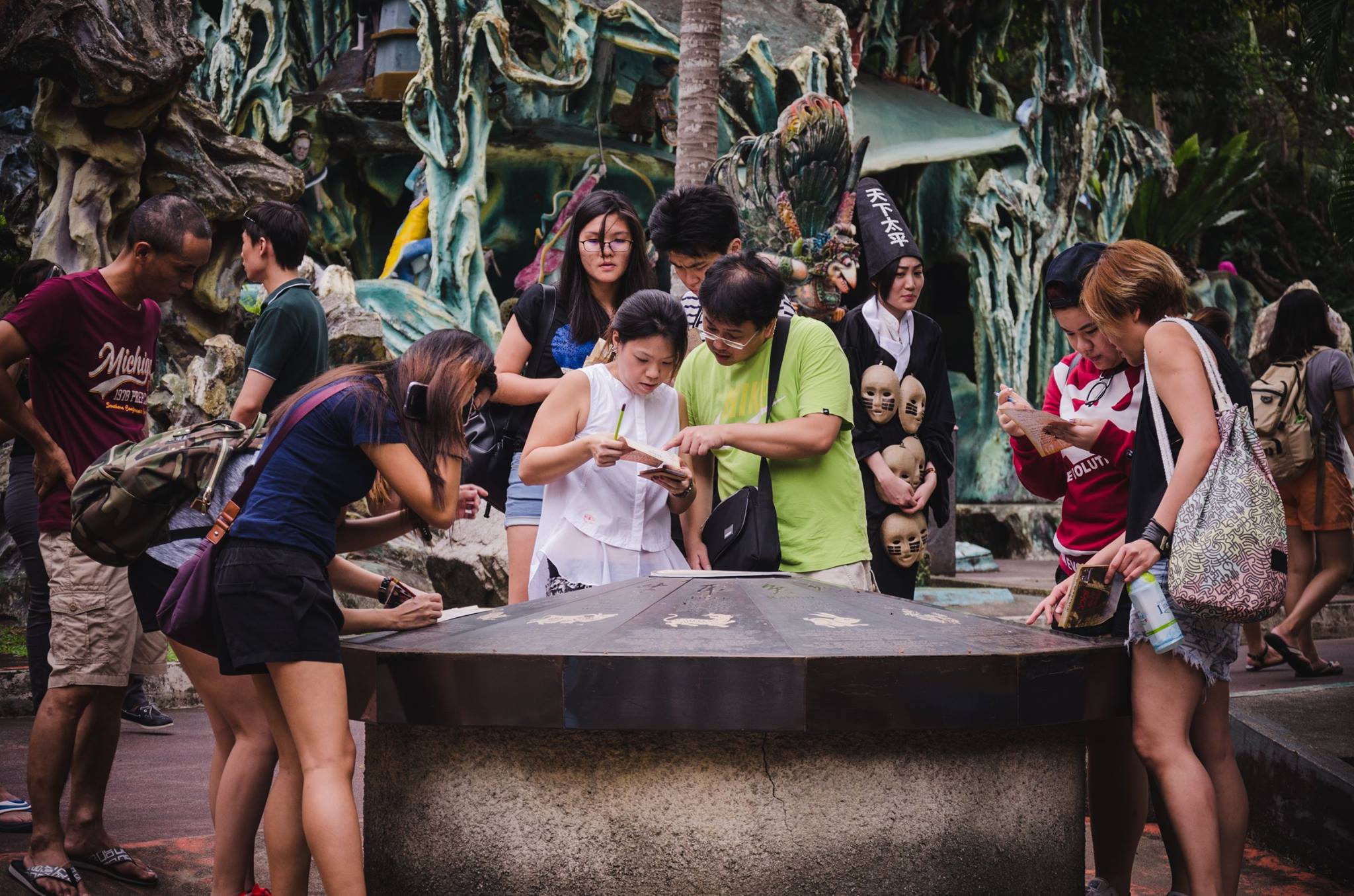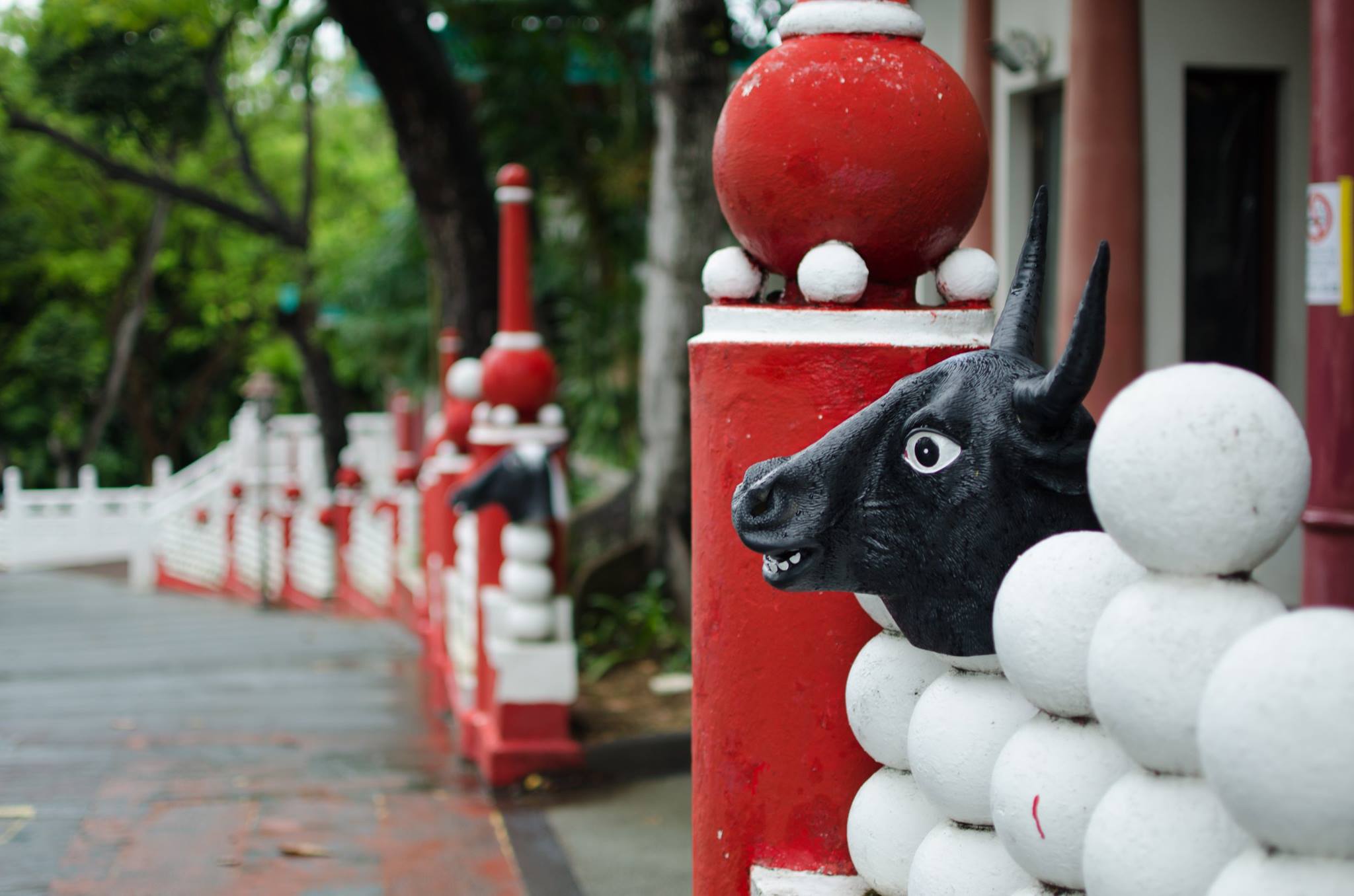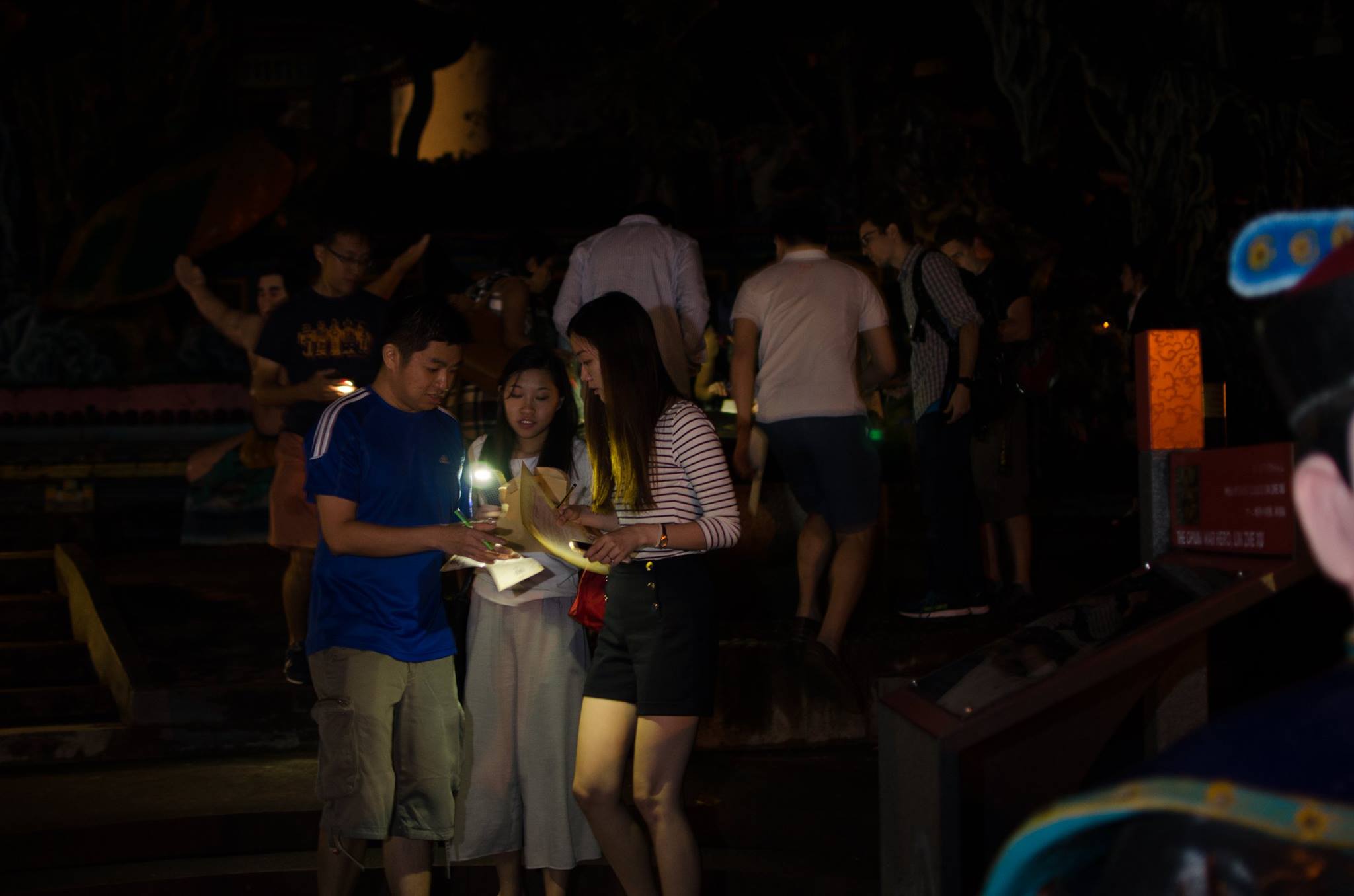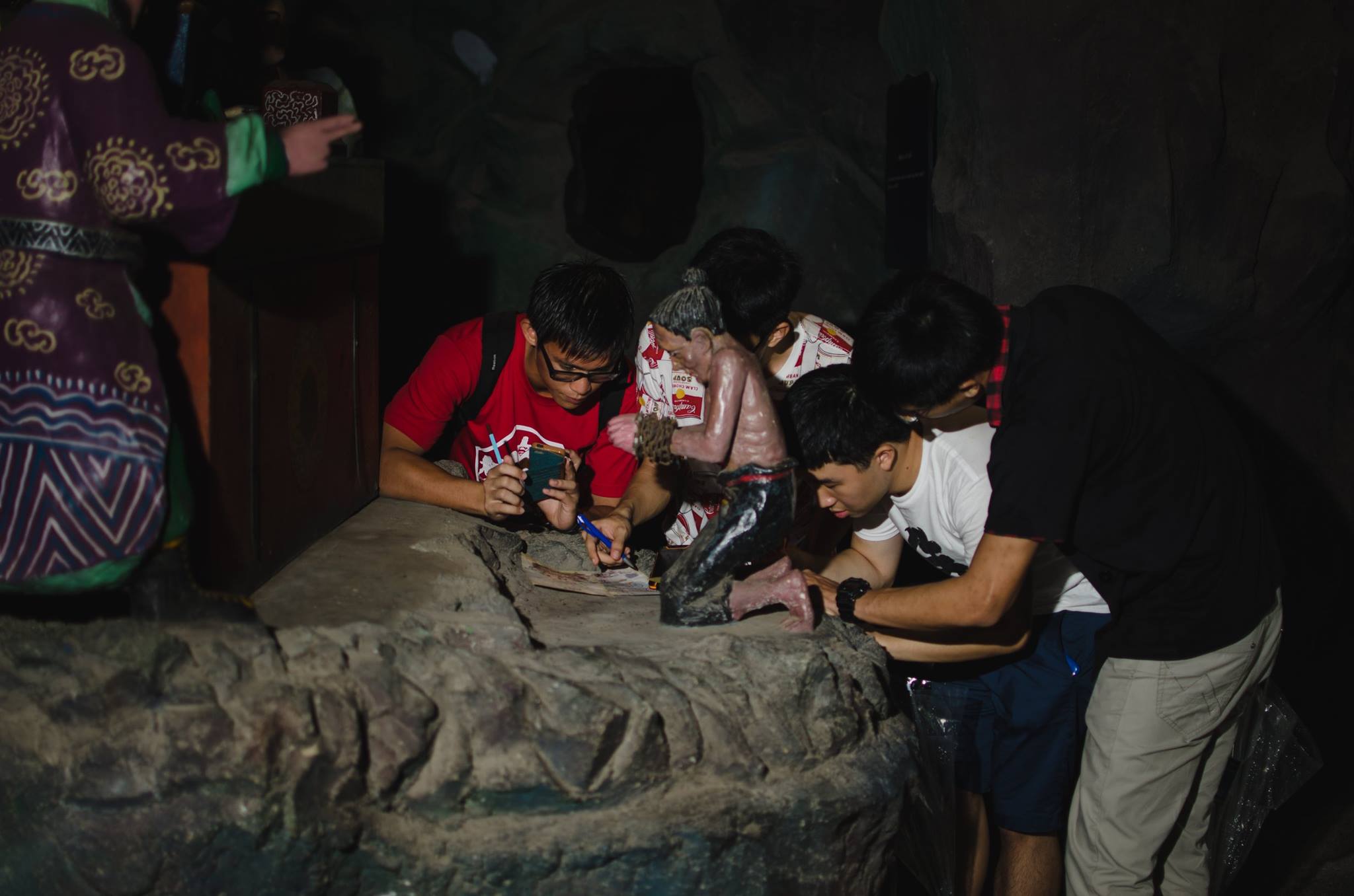 A school outing to Haw Par Villa ended prematurely as your friend suddenly fainted and the paramedics were unable to find out why. He is now heading to the hospital but it seems like he does not have much longer to live. A mysterious old lady nearby whispered to you that she can see the spiritual world and that he has been mistakenly taken by the Ox-Head and Horse-Face. It is now a race against time to bring him back, before he drinks the tea of amnesia and be sent for reincarnation…
Partnering Journeys and Singapore Tourism board, Lockdown and ThinkOut Events organized the "Journey to the End and Back" event that is being held in May and June 2016. It is the first large scale escape game to be held in Haw Par Villa.
Interested to learn about Singapore heritage while having some ridiculously fun team building? Contact us now!
http://www.straitstimes.com/lifestyle/escape-in-a-game-at-haw-par-villa
#edutainment #culture #hawparvilla #heritage #outdoors
Lockdown and ThinkOut Events is the leader in edutainment in Singapore. We have a track record of creating the greatest blockbuster games since 2014 that combine education and entertainment, which are suitable for corporate companies, government organisations and schools!